Shell Shock sound installation at Eye Amsterdam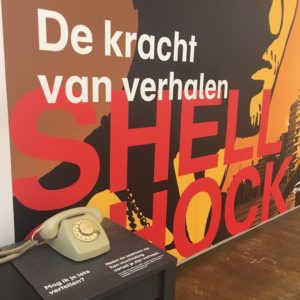 I made a com­mis­sioned sound instal­la­tion for the Shell Shock pro­gramme in Eye Film­mu­se­um! You're wel­come to expe­ri­ence it until 22 May 2019. It's free, since the instal­la­tion is at the entrance of Eye, but I high­ly encour­age you to also vis­it one of the great talks, films and oth­er events as part of Shell Shock, or the par­al­lel exhi­bi­tion A Tale of Hid­den His­to­ries.
More info can be found on the project page.