Shell Shock sound installation at Eye Amsterdam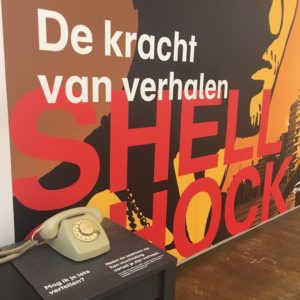 I made a commissioned sound installation for the Shell Shock programme in Eye Filmmuseum! You're welcome to experience it until 22 May 2019. It's free, since the installation is at the entrance of Eye, but I highly encourage you to also visit one of the great talks, films and other events as part of Shell Shock, or the parallel exhibition A Tale of Hidden Histories.
More info can be found on the project page.